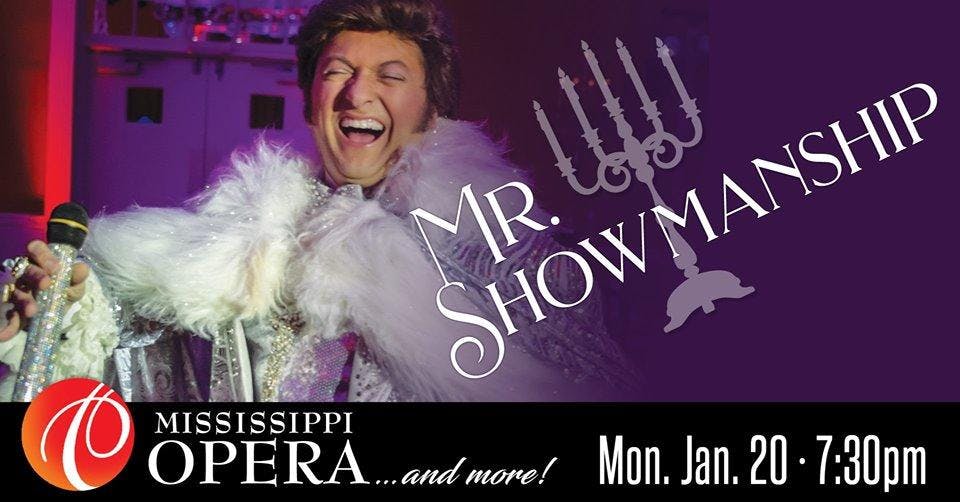 SOLD OUT: An Evening with Liberace: Mr. Showmanship - Cabaret Series
$25.00 - $30.00
Sold Out
On Mississippi Opera
See "Mr. Showmanship: An Extravagant Liberace Tribute" Starring David Maiocco at Duling Hall on Monday, January 20th, 2020!
Tickets are $25 in advance and $30 at door.
This concert is a salute to Wladziu Valentino Liberace, perhaps the best known virtuoso pianist of the twentieth century. "Liberace," who embraced a wildly flamboyant lifestyle both on and off the stage, "didn't just give concerts, he put on a show." He was best known for making classical music more fun and accessible for his raving audiences.
For Liberace the performance was most important, and he showed it by wearing exotic costumes and performing on rhinestone pianos with a candelabrum on top. This season, we pay tribute to Liberace through his spiritual successor, David Maiocco. Dressed in similar flashy fashion, Maiocco embodies Liberace's flamboyant style from the second he walks on stage!
The Cabaret @ Duling Hall series is sponsored by Blue Cross and Blue Shield of Mississippi. This project is supported in part by funding from the MS Arts Commission, a state agency and in part, from the National Endowment for the Arts, a federal agency.
Learn more about An Evening with Liberace: Mr. Showmanship below:
Venue Information:
Duling Hall
622 Duling Avenue
Jackson, MS, 39216