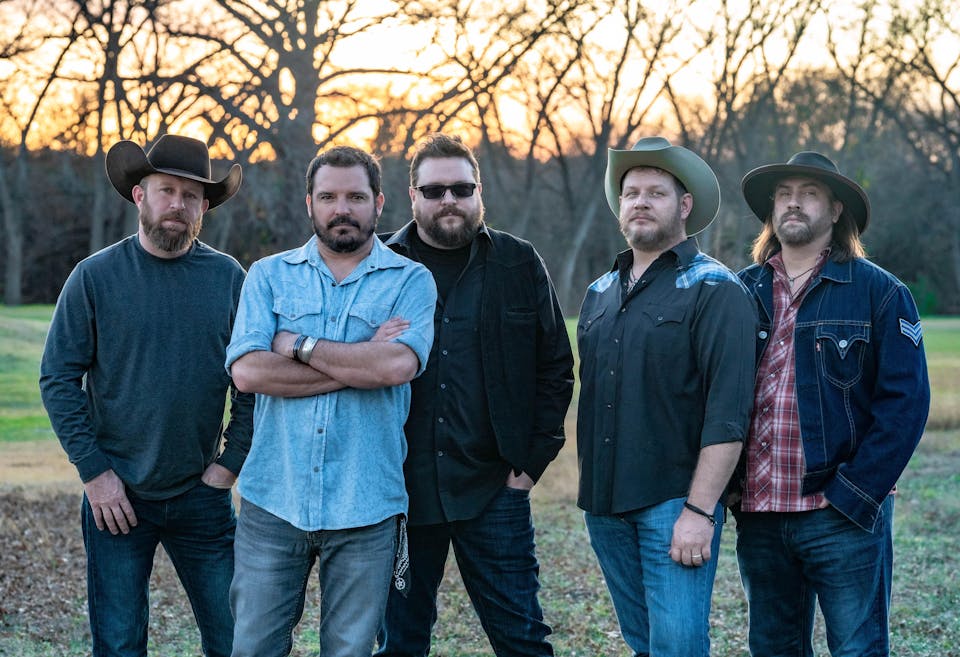 Reckless Kelly
The Ballard Journeay Show
See Reckless Kelly LIVE at Duling Hall on Thursday, February 27, 2010 with special guest The Ballard Journeay Show!
Ticket Information:
Doors open at 6:00 PM, and the show begins at 8:00 PM.
General admission tickets are $30 advance and $35 day of show
General Admission tickets are standing room only. First come, first served.
There will be an upcharge of $5 for persons under the age of 21.
About Reckless Kelly:
Understanding the virtuosity of Reckless Kelly requires the perspective of where the band has been. Cody and Willy Braun grew up in the White Cloud Mountains of Idaho. They moved to Bend, Oregon, and then migrated to that great musical fountainhead, Austin, Texas. The band's co-founders and frontmen toured the country as part of their father's band, Muzzie Braun and the Boys, as children.
They performed on The Tonight Show twice. Their father taught his four sons a professional ethic – integrity, persistence, hard work and professionalism – honed over three generations. They overcame hardships, struggled for recognition, and learned the lessons of the trial and error that defined them. In one sense, it's remarkable in the way of any musician, athlete, or businessperson who bucks the odds. In another, though, it's utterly natural that Reckless Kelly, born in the dreams of the two Braun brothers and their heritage but nurtured in the bumpy road of maturity, became the very essence of Americana music in all its far-flung glory.
"We came along in that second wave of the movement," Cody Braun says. "Son Volt's album Trace had a major effect on us. People like Joe Ely, Ray Kennedy and Robert Earl Keen were always big supporters. Our goal was to make music that had a country vibe but a solid rock edge." In the end, all the recipe required was to just add water. Water facilitates life. It enriches the soul. As Music Row magazine proclaimed, "In my perfect world, this is what country radio would sound like."
About The Ballard Journeay Show:
The Ballard Journeay Show is an upcoming duo-fronted country band based out of the Jackson, MS area; influenced by the sounds of the Red Dirt Texas music scene, the blues of the Mississippi Delta, and the classic Outlaw Country movement of the 70s and 80s. Lead singers Patrick Ballard and Josh Journeay, both from Greenville, MS, have formed their own sound and beaming chemistry through years of playing in honky tonks and dive bars together in Mississippi and the tri-state area. With songs rich in tight vocal harmonies, bluesy guitar licks, driving rock n roll beats, and old school story telling, there is no question that the boys' roots run deep in their heritage.
Both Ballard and Journeay grew up in Greenville, eventually becoming roommates in a double wide trailer outside of Leland, MS, where they began writing and booking local shows together. In late 2016, Patrick would move to Nashville and Josh would move to Oxford, MS, but the boys stayed in touch, still sending song ideas back and forth and making music together. In 2018, when Josh and Patrick both happened to move back home to Greenville, MS, the idea of The Ballard Journeay Show was sparked and the boys decided to pursue their dreams together.
Now living in the Jackson, MS area, they are recording, writing, and booking shows together; with even bigger plans for the future. After the release of their debut single, 'Colorado Koolaid' on September 27, 2019, The Ballard Journeay Show recently released their five song EP 'Where You From' featuring 'Colorado Koolaid.'
The live show highlights the impressive talent of the band, with a crowd captivating show comprised of many country classics and red dirt hits, along with original songs layering the set with authenticity you will only experience live at a Ballard Journeay Show. With the high energy and smooth transitions of this four-piece, folks from all over enjoy getting off their seats and on their feet towards the dance floor.

Venue Information:
Duling Hall
622 Duling Avenue

Jackson, MS, 39216