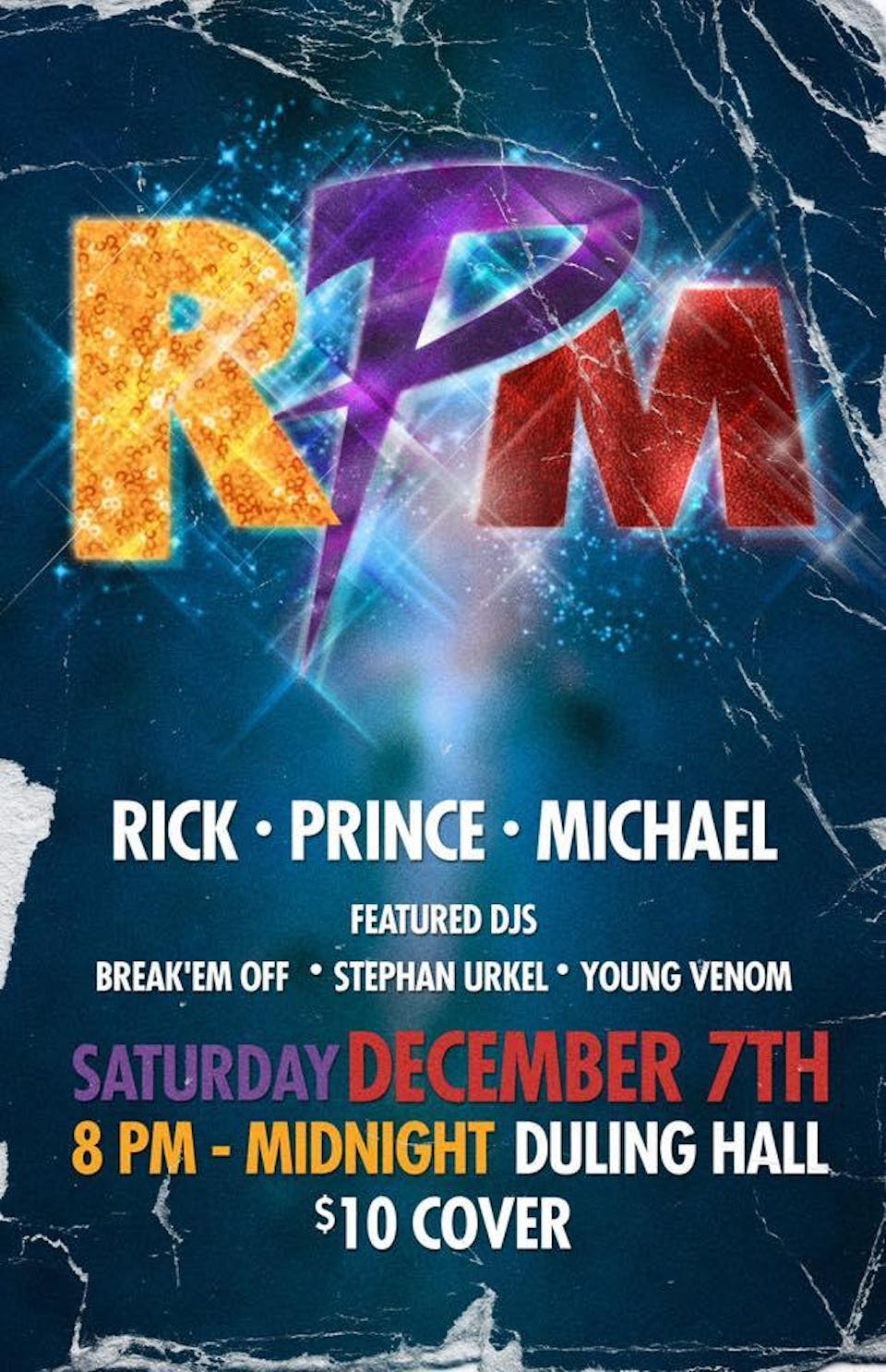 The RPM Party - Rick James, Prince, Michael Jackson
Celebrate the legends, Rick James, Michael Jackson, and Prince, at The RPM Party at Duling Hall on Saturday, December 7 !
Ticket Information:
Doors open at 6:00 PM, and the show begins at 8:00 PM.
General admission tickets are $10 advance and day of.
General Admission tickets are standing room only. First come, first served.
There will be an upcharge of $5 for persons under the age of 21.
About The RPM Party:
Last time did this party was 5 years ago.
When Prince died people were asking me to do another one but it was too soon and it didn't feel right.
It's been 15 years since Rick James passed.
It's been 10 years since Michael Jackson passed.
It's been 3 years since Prince passed.
On December 7th, we celebrate music and influences of these artists.
70s, 80s, 90s attire encouraged to make Rick, Prince and Michael proud.
The boogie is curated by Young Venom, DJS, Break'em Off, & Stephan Urkel
Learn more about The RPM Party:
Venue Information:
Duling Hall
622 Duling Avenue

Jackson, MS, 39216